*BLAINE  JAM*                            Info: Pat Madsen: pemadsen2000@Yahoo.com
Every other Tuesday, 1:00–2:30
Blaine Senior Center (across from the high school).
Beginning session at 1:00 and a jam from 1:30-2:30.
*EVERSON UKULELE JAM:  Ukulele for Everyone*                            
 4th Wednesday of each month
Everson Library.
All ages & levels welcome!
Cynthia Rogers, library staff member, gives uke lessons & leads a song circle.
Cynthia will also strum & sing one or two songs. Come join the fun!

*LYNDEN UKE SONG CIRCLE*              Info:  Bill Charleston: notselrach@gmail.com                    
 Lynden Senior Center
We use the Daily Ukulele, Vol 1.            
 3rd Mondays 12:45
NEW – Gail MacDonald will have a  Beginning Ukulele Class in Lynden in August – https://www.jansenartcenter.org/events/learn-to-play-ukulele-thursdays-starting-august-10/
 *WHIDBEY UKULELE KANIKAPILA (WUK)*       Info: Janice Kato: janicekato@gmail.com
 Whidbey Ukuele Kanikapila  
 Wednesdays, 11am-1 pm.
 Talking Circle Commons House, 3770 Talking Circle Lane, Langley 98260.
(Talking Circle is the extension of Al Anderson Rd.)
 The first 45 minutes is usually Hawaiian hula songs & music; the next 45 minutes are composed of English & other songs (traditional, oldies, international songs, &  favorites from all types of music.) The last half hour, we work on special practice of new  & old songs, more challenging songs, or special help for newcomers as needed.
*CAMANO UKULELE ENSEMBLE (CUE)*              Info:   Clint or Jane, 425-818-9079
CUE welcomes folks nearby to join in!
Mondays, 3:30 pm
*STRUM (SEATTLE) JAM*                     Info: Chontel Klobas:  chontelklobas@hotmail.com
Seattle's Totally Relaxed Ukulele Musicians (STRUM)
Every Wednesday, 6 TO 8 PM
Kona Kitchen, 8501 5th Street NE Seattle,WA.
email Chontel to make certain of any changes in times, location, playlist  info.
*STRUM is hosting Mark and Jane Jackson, the Aussies for an all day event July 2nd. Location, beautiful home, on an alpaca farm in Renton. Fees to be announced. Camping available Saturday night July 1st. for self-contained RV's, camp trailers, and a few tents.
Chontel Phone: 206-409-8743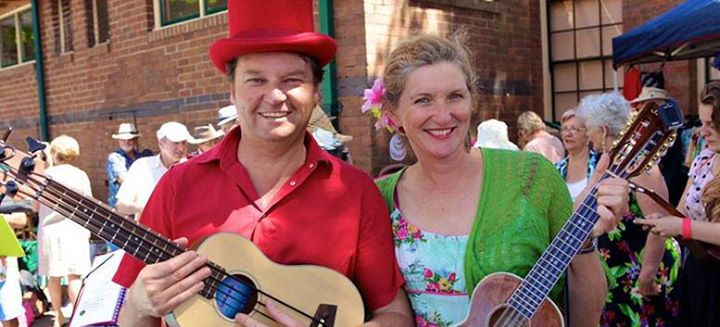 .